Helpful Tips to Celebrate N.C. Wine Month
By Jennifer Primrose
**Note: Originally published for 2017 N.C. Wine Month, this blog has been modified and updated.
N.C. Wine month is celebrated during the month of September. Are you looking for ways to celebrate? Are you new to discovering wine or what the state has to offer? Are you an experienced N.C. wine connoisseur, but looking for something different and unique to do? We hope to have you covered with our ways to celebrate this month.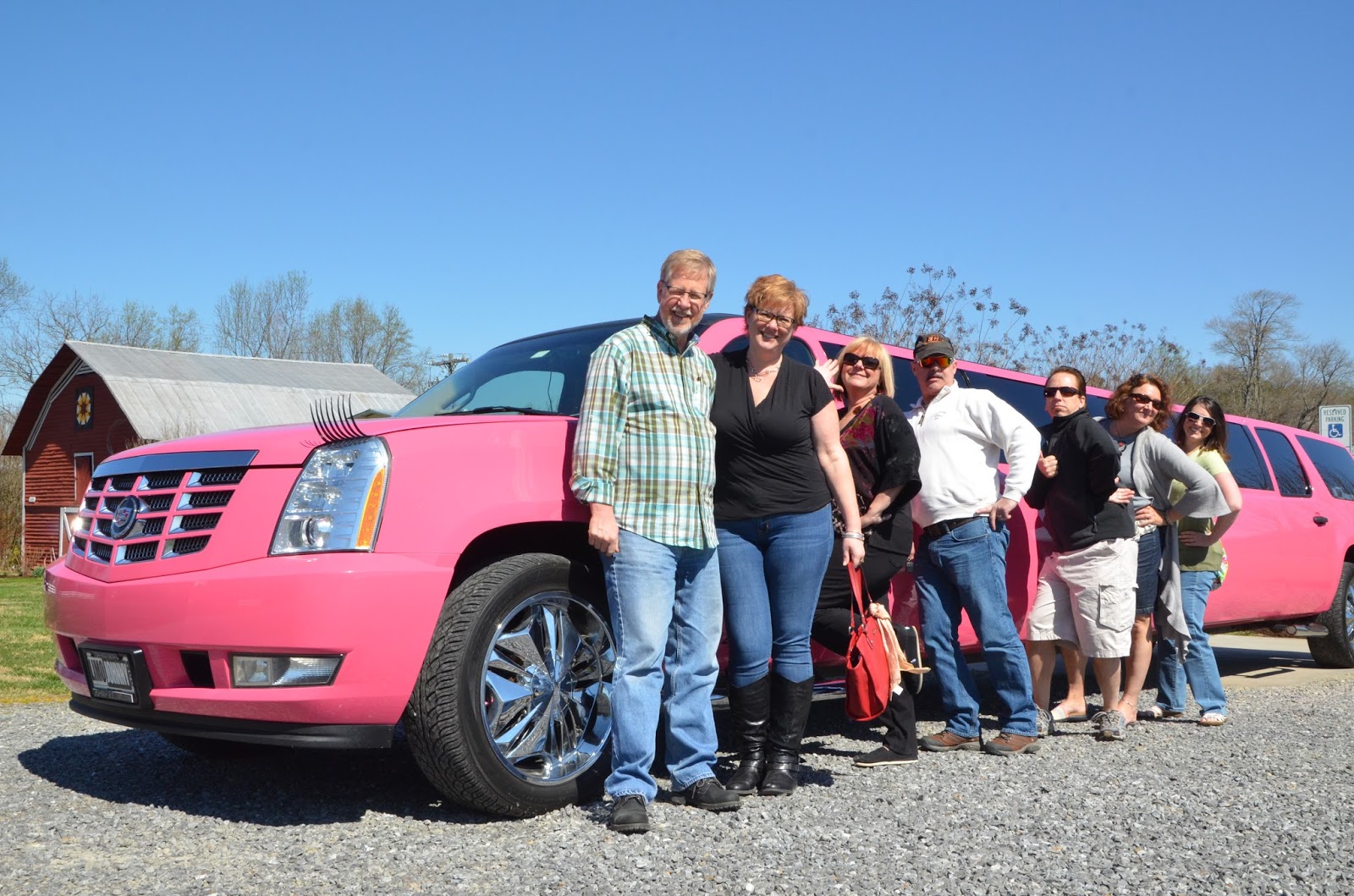 Gather up your friends and discover what this state has to offer when it comes to wineries and head out for a day-trip, or even a weekend getaway, and visit all the wineries in a wine trail. Check out ncwine.org for some wine trail recommendations.
Tip: Know before you go! If you have a discriminating palate or know that you are strictly a sweet wine drinker or a dry wine drinker, do your homework before you venture out for a more enjoyable experience. Or, if you are an adventurous wine drinker, be sure to try all the winery has to offer. You never know, you may find a new favorite!
Related Story: Raleigh Wine club visits the Swan Creek Vineyards
ASK A WINEMAKER TO SIGN A BOTTLE OF WINE
Jones von Drehle's winemaker Dan Tallman signs a bottle.
If you are fortunate enough while visiting your favorite, or new favorite, winery, inquire if the winemaker or owner is around and ask him or her to sign a bottle for you. This makes for a great souvenir!
Tip: We always have a wine bottle pen marker on hand just in case the opportunity arises.
Take a picnic out to one of N.C.'s 120-plus wineries.
GOOD OLE FASHION GRAPE STOMP
Grape Stomp at Duplin Winery in Rose Hill
Photo c/o Duplin Winery
If you want to get up close and personal with the grapes, participate in a grape stomp. Wineries such as Gregory Vineyards in Angier, Duplin Winery in Rose Hill, Cypress Bend Vineyards in Wagram, Treehouse Vineyards in Monroe and even Childress Winery in Lexington all host grape stomps and Harvest Festivals.
Tip: Check the winery website for event information before you go, some may be ticketed events. Many have fun events scheduled throughout the day such as Lucy look-a-like contests, arts & crafts vendors, food, music, winery tours and tastings. Fun for the whole family!
Take a winery or vineyard tour to see exactly what takes place from grape to bottle. Some wineries offering tours are Shelton Vineyards in Dobson, Childress Winery in Lexington, Biltmore Winery in Asheville, Duplin Winery in Rose Hill, Treehouse Vineyards in Monroe - to name just a few. Check out ncwine.org for more wineries with this option.
Tip: Some wineries only do tours on certain days and times. To avoid disappointment, check out the winery website ahead of time. The tours can be very interesting and informative. Get the most out of the experience.
Piccione Winery Wine Club Installment
Joining a wine club is a great way to enjoy your favorite North Carolina wine all year round as well as being a part of special perks and benefits that members get along the way.
Tip: Most wineries do offer wine clubs. Be sure to look over the perks and decide what is best for you. Typically, a wine club shipment would consist of 3 bottles every quarter, 6 bottles twice a year or 2 bottles every other month. In other words, a case a year! And many wineries, if not all, will ship your wines to you or even hold your wines until you are able to make the trip back for pick up.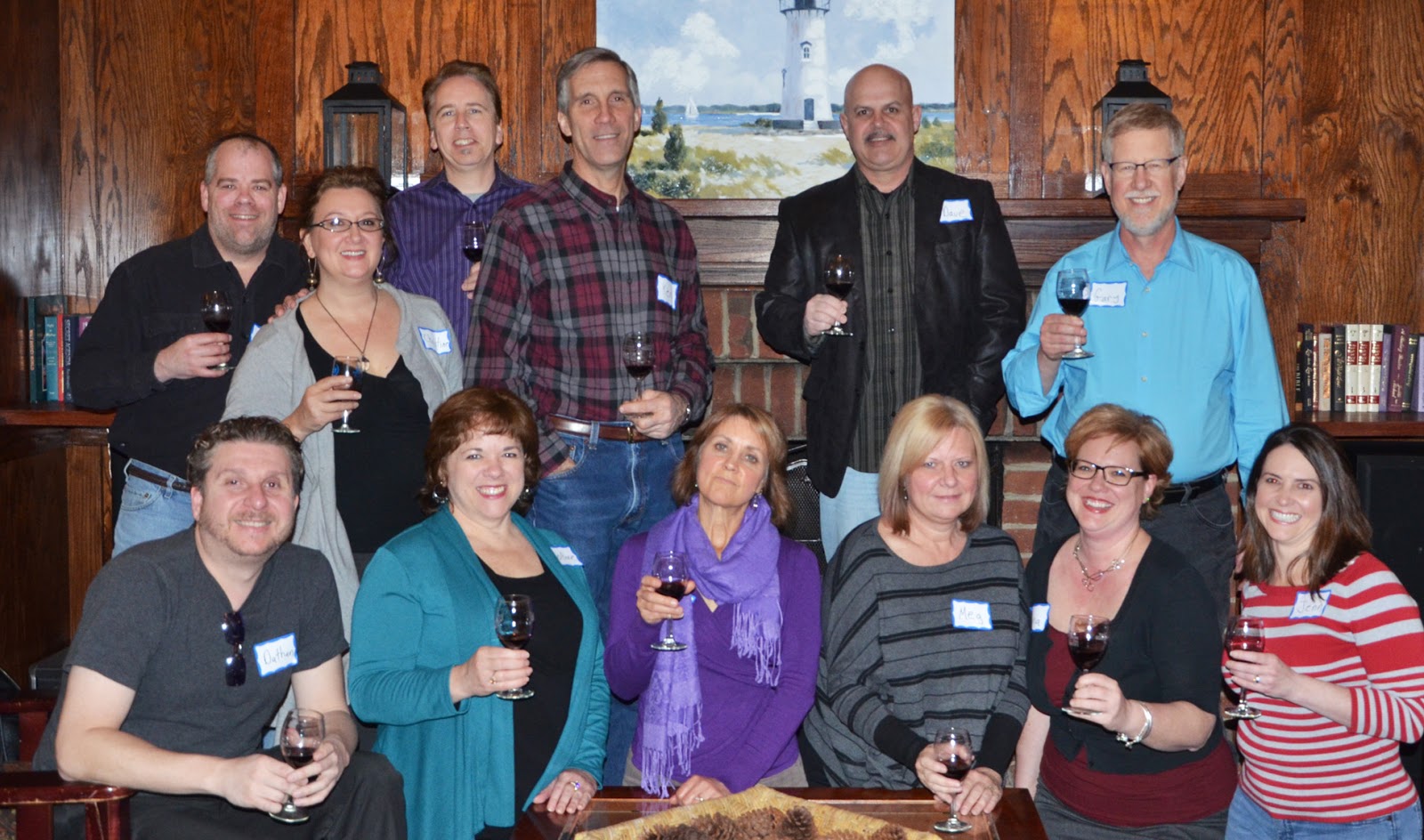 Triangle Around Town's wine club, the Falls River Wine Club in Raleigh.
Host a local North Carolina wine tasting with friends. After visiting your favorite wineries, or discovering new ones, pick up a couple of bottles and have friends over for a themed evening of wine and BBQ. Why not throw in a Raleigh beer or two to also celebrate Raleigh Beer Week, coming up in late September.
Tip: If you are doing a more "formal" tasting, do your homework on the wines you plan to open. This way you will be able to talk about the wine and shine in front of your friends with your knowledge of the N.C. wine industry.
Related Story: Going Local with NC Wines and Raleigh Beers
SHARE YOUR NORTH CAROLINA WINE ADVENTURES WITH US ON SOCIAL MEDIA
As you go out and explore NC Wine country, share your photos with us on social media. Be sure to use the hashtags #NCWine, #NCWineMonth, #DrinkLocal, #GotToBeNC and #TriangleAroundTown. You can find Triangle Around Town on Twitter, Facebook and Instagram ... and recently even on Pinterest!